Celebrate the legacy of our bygone crafts brought up to you by an unremembered era to decipher our obsession and nostalgia through the use of old-fashioned styles. The Vintage Crafts was set up in 2016 to authenticate your decor with vintage trends coming back in a big way due to the cyclic nature of fashion.
Bringing a new wave of old aesthetics enjoying a resurgence and creating advanced stories. These rustic crafts made a huge splash out in the contemporary world and eventually became a considerable vogue. We strive to keep our folks connected to their roots to knock back the fact,
"why did we ever let this die out"?
The Vintage Crafts derives from the originality and uniqueness of our glamour pieces traveled along for decades to find their beauty back in the modern era. We fiercely treasured and recreated our primeval impressions adorning the essence of music, eternal kingdoms, former transportations and transmissions, classic home decor, and ancient clocks. We've walked a thin line between classic and contemporary fashion to bring a bit of sophistication to your living place. We've got Vintage-themed Showpieces to incline you to the contrast of Indian folk with the western fusion. From Lantern Clocks, Brass Binoculars, Old Telephones to Bullock Cart, Aladdin Lamp, and Retro Lights – every piece here falls under the auspice of vintage. We are drawing your soul to the melodious chords immersed in ultra-modern perceptions through our Vintage Musical Collection which includes Violin Showpiece and Brass Work Wooden Gramophones.
For millennia, Sand Clocks have been used by humans to determine time but eventually replaced by electric clocks, we can take a look at the evolution of those components and the cultures that helped develop them and gave us the time age couldn't take.  Nothing can beat our Classic Vintage Interiors which are keeping our memories alive and give us the best virtues of our past in this fashionable world.
Our aim here at Vintage Crafts is to design beautiful and quirky artifacts you want to pass to your generations. Every single product is made with veracity from woods and pure metal, ensuring the sustainability of our environment.
The homecoming- Because Some Things
Last Forever
The Vintage Crafts opened its doors in 2016 to connect timeless threads of early ages to modern eras, bringing selective retro antiques which evoke our heritage. Our history has a lot of treasures to offer so we decided to bring this legacy into our prosaic, this is how Vintage Crafts came to life.
It is a Delhi-based leading manufacturer of eroded vintage crafts bringing together the trust of our people to appreciate this small effort of our designers, merchandisers, artisans, and manufacturers from all over the world. We love being the place where you find that one-of-a-kind piece of your mind got stuck too. Captivated by the past and stimulating in the present, we like to cater products not only of high quality but raised flawlessly.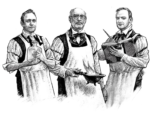 Strengthened By People
On Board
When you dream of giving better, smarter, and unique, you need the best people driving your vision forward. We are blessed with a cooperative and fine team who is the pillar of our business. Dispersed talents are gathered to drive one common mission i.e. to recreate our never-ending vintage exclusives. Artisans, Manufacturers, Designers are truly passionate about their work and dedication to our clients who can infuse their creativity to build a breath-catching antique.